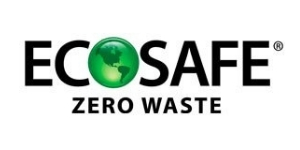 EcoSafe manufactures ASTM D6400 compliant, BPI certified compostable can and bin liners designed specifically for the industrial, commercial and institutional workplace. Their products are strong and exceed performance expectations every day in operations across North America.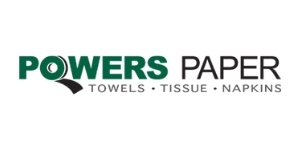 Powers Paper is revolutionizing the away-from-home interfolded napkin, towel and tissue markets. We provide our end customers with products that offer superior performance and cost savings, while using an innovative business model designed to provide our distributor partners with a sustainable competitive advantage in the U.S. and Canadian marketplace.
Sterno now offers a high-quality, FDA-compliant hand sanitizer. Sterno is the leading manufacturer of portable food warming systems and creative table lighting solutions for the hospitality industry. The product line includes portable flame and flameless heating solutions, catering equipment and accessories, table lamps with real flame, flameless candle solutions, premium insulated food carriers, and hand sanitizer.